SAVE Network Partner in Italy
Associazione R.A.R.E.

R.A.R.E. (Razze Autoctone a Rischio di Estinzione) is the first Italian Association for Endangered Rare Breeds.
The mission of R.A.R.E. is the conservation of local and endangered Italian domestic breeds for their scientific, cultural, economic and environmental role. It also promotes educational activities and divulge information on the numerical status of endangered breeds.
R.A.R.E. is associated to the European SAVE-Foundation.
Projects:
The members of R.A.R.E are currently working on conservation projects for the following breeds:
Cattle: Agerolese, Tortonese-Ottonese
Goats: Vallesana, Alpina, Lariana, Valdostana, Bionda dell'Adamello, Napoletana
Sheep: Savoiarda, Varesina, Padovana, Brogna, Lamon, Alpagota, Carsolina
Pigs: Mora Romagnola, Casertana
Horses: Norico, Napoletano and pony dell'Esperia
In the next years R.A.R.E. will keep on working on specific conservation projects for creating a national network of "caretakers" among owners of endangered Italian breeds, the so called "allevatori custodi" network.
Address:
Sortengarten Suedtirol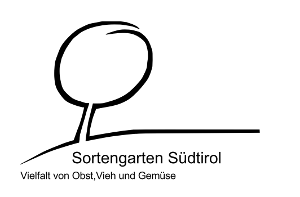 The association "Sortengarten Südtirol" is committed to the preservation of local diversity in fruit and vegetable varieties and livestock breeds.
The goal is to identify the crop varieties and the richness of livestock breeds and to secure them for the future. To achieve the objectives and to implement the program 3 specialist groups are active: - Specialist group for fruit - Specialist group for vegetables - Specialist group for livestock The services of the organizations include the following activities:
Consulting on scattered fruit trees (growing, variety selection, care);
Courses and Excursions
Exchange of old local varieties and consumer – producer
Switching center for varieties
Advice landscape in planning (orchard landscape as the defining elements of a valuable cultural landscape)
"Coordination center" of related actions in South Tyrol
With the specialist groups for fruit, vegetables and livestock, the issue of diversity in South Tyrol is fully supported.
Awareness raising
Address:
---